For us, working in the studio is not just a business activity, but also a highly qualified professional activity that requires a separation from one's own subjective feelings, objective insight and continuous self-improvement.
To this end, we also participate in a series of research and development projects. The know-how we acquire we then pass on to the younger generation.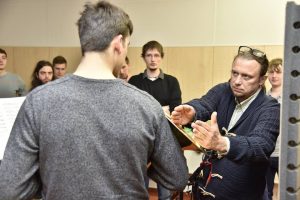 Ondrej Jirasek, the head of the studio, stands among recognized experts in the field of the acoustics of composing and arranging music in the studio. He studied composition at the Janáček Academy of Music, and writes music, conducts and directs. He is the author of several books on the use of computers in music and video.

For the portal Muzikus he wrote the series 'The Desperate Arranger' (36 parts) and 'Mixes That We Should Know' (24 parts).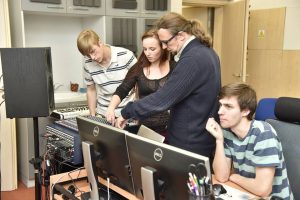 He teaches at the Janáček Academy of Music as a composer and instrumentalist (practical musical acoustics). At the Brno University of Technology he lectures and teaches seminars on sound mastering. He actively participates in research and studies of the acoustic properties of musical instruments, the human voice, recording and reproduction technology, mastering, the development of music programs and more. His lectures at Deccartu and music schools are widely recognized and sought after.
Directors and sound engineers: